Video Editing Overlay
The portable editing suite
Hands-on Video Control
Once confined to large professional editing bays, video editing is now available to everyone, everywhere. Whether you're an at-home prosumer, an on-the-go director with a laptop, or a YouTuber with an iPad, it's more convenient to edit your material than ever before.
But fast editing means learning awkward key combinations and tired hands. Whether it's frame-by-frame scrubbing, quick access to essential tools, or navigational and effect controls, you need a more intelligent layout to bring hands-on control to your project editing.


With the Video Editing Overlay, you get an essential set of controls with the versatility and portability of the Sensel Morph; it's also laid out for all use cases. Logical groupings make an intuitive workflow, and large macro buttons make it easy to use. First-time editors will love the clear labels that indicate the purpose of each tool.
Precision Navigation
The keyboard and mouse were made for office work. The Video Editing Overlay is designed from the ground up for your work. With the Video Editing Overlay, use the jog wheel to scroll frame by frame, the zoom slider to zero in on the point you need, and tape through video and audio clips. Plus, use the video and audio sliders to focus on larger views for each element.
"I've been testing the Sensel Morph tablet and I think I've found the best thing for Premiere Pro. This is seriously some awesome stuff from Sensel. I couldn't have imagined something like [this] could have such an impact on my workflow and the way I edit videos"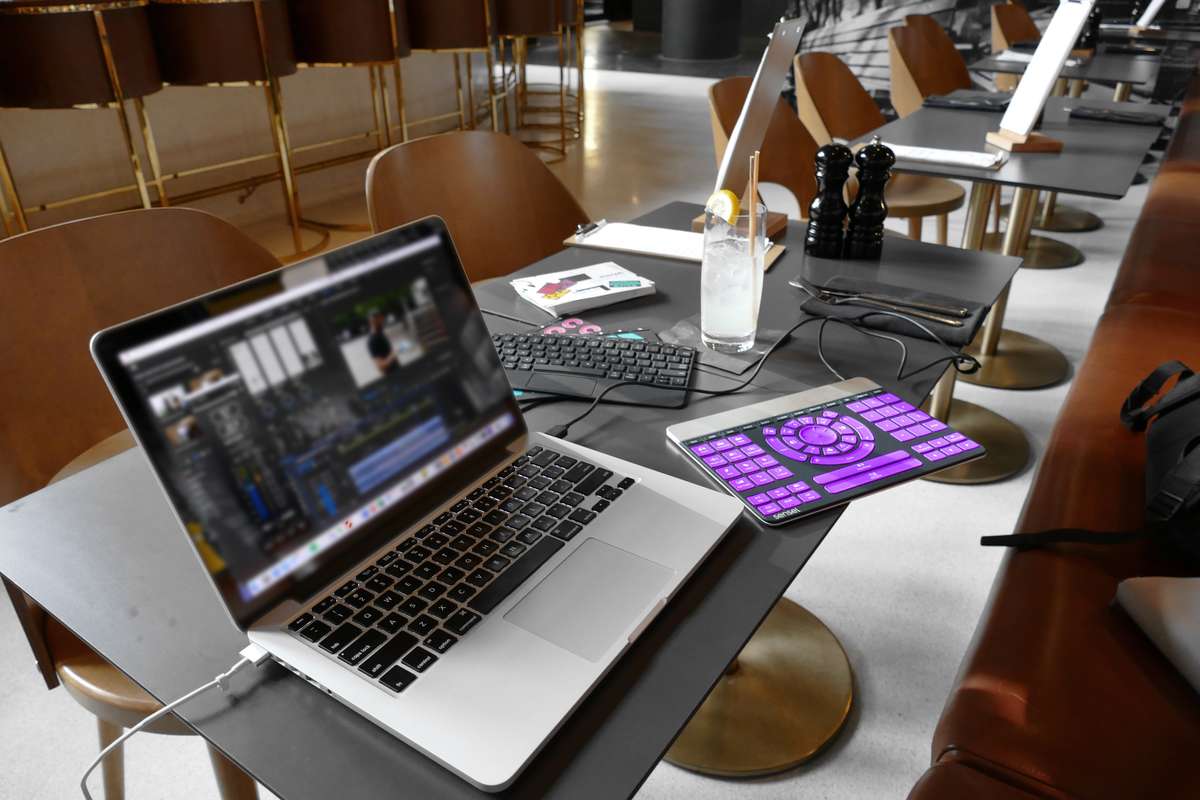 Editing on the Go
For the first time, the experience and versatility of a studio editing bay can now travel in your backpack or purse.


With easy connection via USB or Bluetooth and a form factor smaller and slimmer than a tablet, the Sensel Morph and Video Editing Overlay goes where you go. Hook it up, and turn any hotel lobby, plane, train, or other out-of-studio space into an editing suite!

"It contains nearly every function I use, including scrubbing, tool selection and editing-mode selection."
Fits With Your Flow
The Video Editing Overlay is designed for Adobe Premiere Pro, and will work seamlessly with any Premiere Pro setup. It doesn't stop there, however: using the free and easy
SenselApp
, you can customize the Video Editing Overlay for your editor of choice, including Final Cut Pro X, LumaFusion, DaVinci Resolve, and more.
Our friends Chris Mutch-Jones and BrandonRico created custom mappings for Final Cut Pro X and LumaFusion, respectively. You can download those
here
!
Download FCPX and LumaFusion Mappings